Roscon specialises in Facilities Management and implements the highest standard of proactive maintenance.  Today's high-rise developments have complex emergency warning systems, fire management systems – both passive and active, mechanical ventilation systems, cooling towers, lifts, water boasters etc. We understand that if there is a problem with any one of these systems it could be catastrophic. 
However the reality is building management systems do breakdown suddenly. If one item stops it affects the entire building.  As a part of our 24/7 Emergency Property Maintenance Assistance we work with over 100 Owners Corporations to make smooth operation a reality of daily life. You can be assured that Roscon will deliver when problems arise as we have the knowledge, experience and staff to provide timely and effective solutions.
Roscon is the Facilities Manager in some of Melbourne's most premium residential and commercial developments and has a developed a comprehensive understanding of the high standards required to not only meet but exceed expectations.  Our experience in facilities management also extends to providing preventative solutions through our Maintenance Plans, OH&S checklists and Essential Safety Measures Reports. Below is a snapshot of properties where Roscon provides our various services.
Roscon has been engaged exclusively in the Owner's Corporation and related insurance industries since 1987. Roscon is a fully licenced, accredited and registered unlimited building practitioner. Roscon has also received platinum member status with the Masters Builders Association (DB-U 13329) & (CB-U 4272). Roscon's policies and procedures are accredited with ISO 9001, Master Builders Association, Australian Institute of Project Management and Strata Community Australia.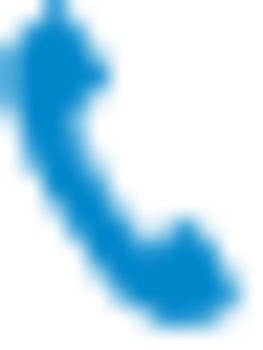 For more information on how Roscon can assist you download our Facility Management Brochure or call us today on 1800 767 266.

299 Queen St,  Melbourne

118 Russell St, Melbourne

 
 

 

8 Exploration Lane, Melbourne

 

38 Albert Rd, South Melbourne

 
 

 

 

315-317 Beaconsfield Pde, St Kilda West

 

 

18 Mt Alexander Rd, Flemington (ALT Tower)

 
 

 

38 Mt Alexander Rd, Flemington (Sienna)

 

240 Plenty Rd, Bundoora (Uni Hill)

 
 

87 Gladstone St, South Melbourne

(Industry Hub)

 

86-106 Plenty Rd,Preston

 
 

 

120 Bay St, Port Melbourne

 

43 Duke St, St Kilda

 
 
 

750 Bourke St, Docklands

 

312 Dandenong Road, St.Kilda East

 
 


 

Beach Rd Hampton

 

250-254 Chapel St, Prahran

 
 

 

521 Toorak Rd & 28-30 Jackson St, Toorak

 

211 Dorcas St, South Melbourne

 
 

 

9 Power Ave, Ashwood

 

38 Camberwell Rd, Hawthorn East

 

 

140 Peel Street, North Melbourne

 

41-19 York St, Richmond

 

 

296 Bay Rd, Cheltenham

 

39 -55 Kingsway, Glen Waverley

 

Jackson's View, Drouin

 

3-19 Peppertree Street, Keysborough

 

157 Epsom Rd, Ascot Vale

 

115 Kororoit Creek Rd, Williamstown

 
 

 

532 Orrong Rd, Armadale

 

22-28 Mountjoy Parade,  Lorne