Detailed Costings Expert Report
Do you already have a Building Defects Report and now require a Detailed Costings Report?
Roscon has been the leading provider of Detailed Costing Reports since 1987. An accurate cost of reinstatement is obtained in detail through an independent quotation from a registered building practitioner which Roscon presents in a clear and concise report to be utilised by all stakeholders.
If you have you been asked to commence legal proceedings on behalf of an Owners Corporation Committee against the original builder, or been requested by your legal team to obtain Detailed Costings for rectification works, Roscon can assist. Our Detailed Costings Reports have supported specialist Owners Corporation lawyers at the Victorian Civil and Administrative Tribunal, magistrates, county and supreme courts with significant success.
Quick Video
Please take the time to watch this three minute video on Detailed Costings Reports.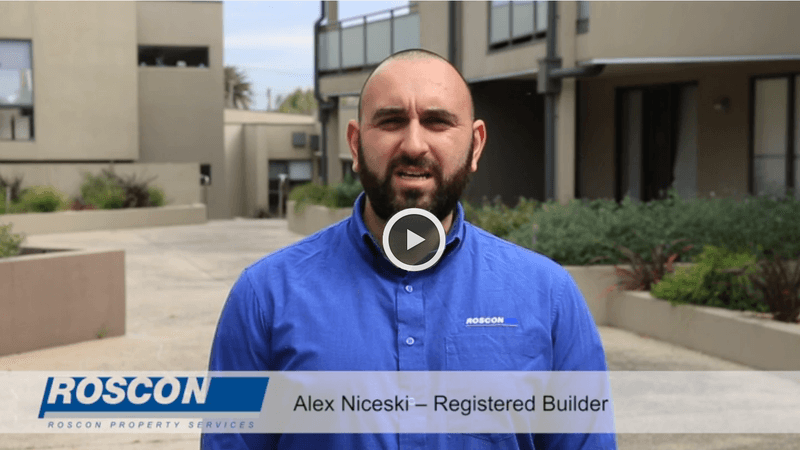 Reports include:
Initial site visit
Measurements of site area
Measurements marked on Plan of Subdivision or Building Floor Plans and submitted as a part of our Detailed Costings Reports
Internals of dwellings as required to determine the exact cost and method of works
Roscon is a fully licenced, accredited and registered unlimited building practitioner. Our staff are highly qualified and all reports are completed by experienced builders, engineers, building surveyors and quantity surveyors. Our reports are compliant with all court jurisdictions and we can also appear as an Expert Witness to assist with any legal proceedings.
Below are some Detailed Costings Report samples: