Building owners and Owners Corporations are obligated to provide a safe environment to all occupants.
Did you know that a single square metre section of polyethylene cladding is the equivalent to five litres of petrol? Or that one kilogram of polyethylene cladding has the same burning capacity as 1.5 litres of petrol? Depending on implementation, a single building may have the burning capacity of 1000 litres of petrol or more.
If you have concerns regarding the cladding utilised throughout your building, contact Roscon to conduct a review and provide you peace of mind. As expert consultants Roscon can devise a solution to address any non-compliant claddings. These solutions may be far more cost effective that replacing the entire building facade.
Quick Video
Please take the time to watch these quick videos on Roscon's Facade and Cladding Audits.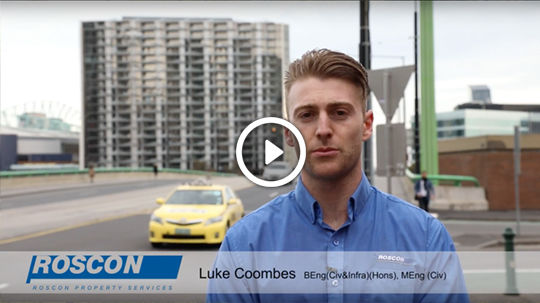 Roscon's Cladding and Facade audits comprise of four stages:
Stage 1 – Desktop Audit
Roscon will review all design, construction and approval documents availalble, including original architectural plans, to determine whether Aluminium Composite Panelling (ACP) has been specified for use on the building. If ACP is installed on the building, Roscon will investigate which type of ACP was specified.
Aluminium Composite Panelling can be acquired in three forms:
1. Combustible Core (Polyethylene)
2. Fire Retardant Core
3. Non-combustible Core
To the naked eye, all three types of ACP look the same.
Subsequently, Roscon will carry out a determination of building design, classification, and similar details in accordance with the National Construction Code (NCC). This will be presented to the committee in an easy-to-read report with our findings, and we may recommend proceeding to stages 2 and 3.


Stage 2 - Site Assessment
Roscon will carry out a site investigation to assess details of the façade panel physically present on site, including how it has been integrated, as well as whether it would be classed as forming part of the structure of the external wall or would be considered an attachment for aesthetic purposes, as different material requirements exist for different scenarios in the NCC. We also document facade details including the type, material, and extent of the cladding.

As part of the audit and report we consider the requirements in the NCC as well as deemed to satisfy provisions. Composite Panel and façade details, the product, manufacturer, and code mark and the building's fire and ESM systems as well as fire performance solutions. At the conclusion of the report Roscon provides recommendations.
Stage 3 - Testing of Cladding

Roscon will arrange materials testing through a NATA accredited laboratory, using Fourier Transform Infrared Spectrometry ASTM E168, ASTM E1252. This will provide us the amount of organic polymer and/or inert filler or polyethylene to be able to categorise a building from the BRE appendix and produce an accurate Cladding Assessment and Report. The result of this test defines the material as either combustible or non-combustible.
Stage 4 - Methodology to Remove and Rectify Non-Conforming ACP
Roscon can formulate a plan to remove and rectify any non-conforming ACP immediately by preparing a detailed scope of works and costings for the removal and replacement of the defective external cladding at the property, including a detailed costings report in compliance with VCAT Practice Note No 2.

Roscon has provided expert advice and recommendations to the Senate Committee for Aluminium Composite Panelling. Recently Roscon was invited by the CEO of the Victorian Cladding Taskforce to also provide expert advice and recommendations, making Roscon the industry leading expert in assisting Owners Corporations with Aluminum Composite Paneling.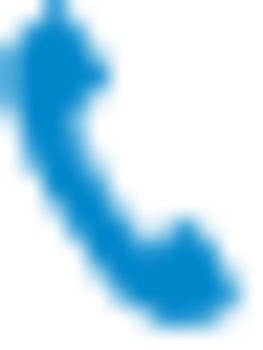 For more information download our Cladding & Facade Audit brochure, or call 1800 767 266.